Menopost.it
---
Part of the 2021 D&AD New Blood, given by Refinery 29 and the Case for Her, the brief was to reposition menopause in media and to show why its absence can be detrimental.




Rewriting of the brief after a research on the subject, looking into keywords and themes around the idea of reposition.




Research on existing campaigns aimed at menopause, menstruation and empowerement, understanding what works, what doesn't and what is interesting about them.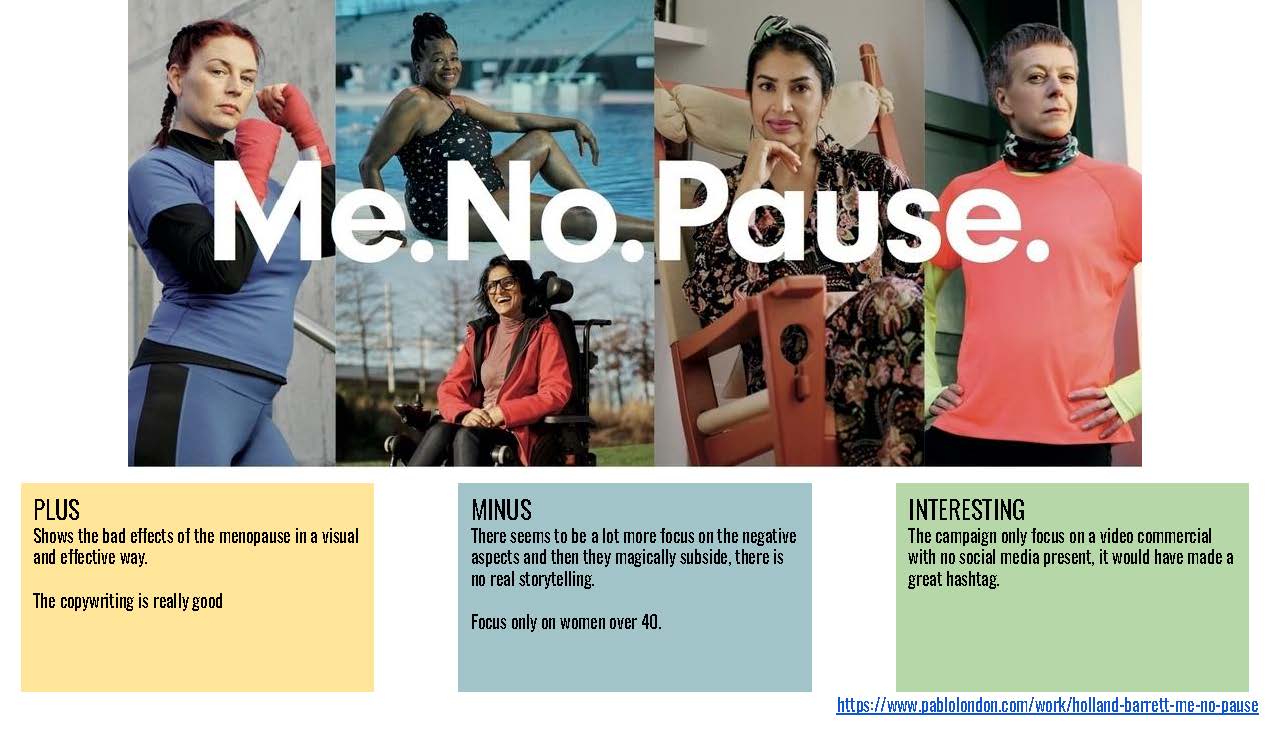 Responses of a questionnaire conducted in university aimed at understanding what is the people's knowledge about menopause and its common position, and Personas based on the answers from the survey, pinpointing the
target audience of the project.



Initial idea and visualisation of a proposed route for the project.


---